7
mn read
The Future of NFTs in the Gaming Industry: Game-Changing Possibilities
What is NFT?
NFTs, or non-fungible tokens, are blockchain-based tokens representing a unique asset like a work of art, digital material, or other media. A digital or physical asset, whether digital or tangible, can be considered an NFT as an irrevocable certificate of ownership and authenticity.
How is NFT a Source of Money?
NFTs are a hot topic right now. Everyone is gushing about them and getting ready to enter the race, from big and small businesses to celebrities and everyday people. The NFT market reached $12 billion in 2021 alone, up from $162.4 million at the beginning of the year.
Although some people generate enormous sums of money with NFTs, others still wait in the wings to make the most of it. If you fall into this category, Appy Pie's beginner's tutorial will teach you all you need to know about rapidly and easily making money with NFTs.
Use These Seven Strategies to Profit From NFTs:
Make and sell NFTs, trade NFTs, rent out NFTs, and engage in NFT gaming and NFT royalties.
Why Need to Purchase NFT?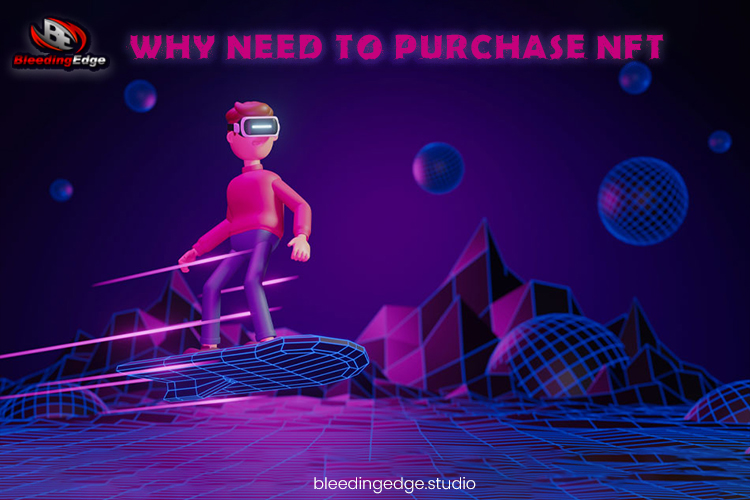 Similar to how you would own the original copy of a physical work of art or the master file of a musical recording, an NFT enables its buyer to claim ownership of the original copy of a digital asset.
Future of NFT Gaming?
In the same way that you might claim to own the master file of a musical recording or the original copy of an actual work of art, an NFT enables its buyer to claim ownership of the original copy of a digital file.
Better gaming experiences and tokenomics that offer sustainability and more extraordinary earning characteristics are anticipated as the market for cryptocurrencies and NFTs expands. Some VCs have started supporting game development firms that want to create long-lasting play-to-earn business models.
NFTs are very popular with gamers and are considered the future technology by specialists in the field. Given the condition of crypto gaming today, NFTs can be used to make several changes. These include some of them.
Improved Models for Play-to-Earn
NFT-based games that let players make money while playing games are the main reason why gamers are interested in crypto gaming. Many games that incorporate poor economics and are unsustainable make up the current environment.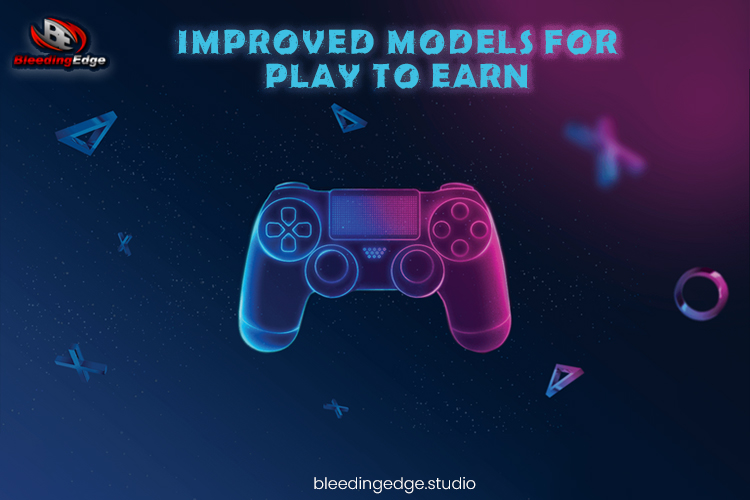 Better gaming experiences and tokenomics that offer sustainability and more extraordinary earning characteristics are anticipated as the market for cryptocurrencies and NFTs expands. Some VCs have started supporting game development firms that want to create long-lasting play-to-earn business models.
Crypto gamers require assistance with online activities and guidance on playing safely while having a good time.
The gaming experience seems surreal.
In recent months, the idea of the metaverse has drawn more interest and support. NFTs have a significant role to play in this developing industry to fuse virtual reality and augmented reality to create a virtual world ecology.
Games in the metaverse have appeared that let players explore diverse worlds, create their avatars, and play games for cash. With the help of NFTs, game designers can tokenize this experience and provide players with a bespoke, dreamlike gaming experience.
Users can attend electronically staged events like music festivals or concerts using their NFTs as tickets. NFTs can also be used as access cards to several virtual worlds that offer users a variety of games.
Will NFT reshape Gaming?
Conventional games generate revenue by maintaining a value stream in which players commit their time and money to boost the profits the game producers keep. In contrast, NFTs allow participants to profit from the value they generate inside the ecosystem.
To rebuild the uneven financial frameworks forced by conventional games, a blockchain innovation called NFTs can engage players to add to an evenhanded biological system that typifies the upsides of possession, interoperability, and straightforwardness.
Sadly, all in-game assets, user data, game logic, etc., are stored on closed systems with full ownership remaining with the gaming firms. These applications are built on a centralized infrastructure. This indicates that video games generate value mainly through players investing their time and money to boost the profits kept by game creators like Activision, EA, and Epic Games, to name a few. The gambling sector is predicted to generate up to $200 billion in revenue in 2022 alone, with no indications of slowing down.
Interoperability
Until the presentation of blockchain gaming, games solely existed on unified servers. Subsequently, in-game resources could exist inside their game-explicit frameworks, unfit to speak with other web-based applications.
Straightforwardness
At the point when players procure or buy any in-game thing, they can't unbiasedly survey its unique case, validity, and shortage. Subsequently, a verifiable requirement exists for game designers to work as genuine entertainers.
Then again, NFTs will start another time of straightforwardness in gaming. In-game resources, as an NFT, can empower proprietors to uninhibitedly access accommodating data like particulars around the NFT's uniqueness, the complete number available for use, and unquestionable evidence of the NFT's legitimacy.
This degree of straightforwardness will increment trust among purchasers and dealers, logically bringing forth a lively optional market. Further, NFTs can give much further developed information to energetic gamers. For example, NFTs contain data including the number of past proprietors, standard hold time, one-time deal costs, resource creation date, etc.
Ownership
In-game purchases in the well-known first-person-shooting game Call of Duty are thought to have brought in a few hundred million dollars in 2021 alone. Despite having paid for these digital items, gamers could not use them if Call of Duty went offline or ended altogether because they could only be accessed within the game. Players never had a true sense of ownership over any of their possessions.
NFTs, in contrast, are based on the blockchain and are not part of any specific gaming ecosystem. As a result, in-game purchases made with an NFT can always be bought, sold, or traded on open markets, independent of what happens to a game.
NFTs' autonomy opens up a wide range of application cases not limited to commerce. An NFT, for example, can be shown in a different game than intended. As a result, owners may be able to add their NFT to their social media profiles and establish a reputation as elite gamers, collectors, or degenerates. Gaming NFTs allow owners to go beyond straightforward enjoyment and take part in a much broader initiative to establish a distinctive digital identity.
How do NFTs Functions
NFTs can contain more than just a URL link to an image or video. We might see basic games sold as NFTs since some NFTs use smart contracts to store revocable metadata, such as character stats, or to allow users to carry out specific tasks. Although some game developers have tried this, NFT games have new issues. In an NFT, updating, patching, and bug fixes are expensive and cumbersome.
NFTs are also being used as access cards to demonstrate ownership of a specific VIP region in an MMO or, conceivably, a Discord server just for membership NFT holders. Although they are yet to be widespread, several businesses that sell static image NFTs promise to include this functionality eventually.
The games business sometimes adheres to content roadmaps, as we've seen with live service games. If you don't buy the NFT for the sake of the art and the functionality you're eager for isn't available now, you're buying the assurance that more content will be released.
There are numerous ways that game developers might render the tokens useless in actual use, even though each NFT is eternal (see the Squid Game cryptocurrency).
Conversion of game items to NFTs
Some crypto-enthusiasts think converting in-game assets like weapons or character skins into NFTs will lead to ownership and the opportunity to resale undesirable in-game goods. Some people even assert that characters or NFT objects would be transferable from one game to another. You could use your NFT-based persona, rifle, or stuff in the sequel or the upcoming Far Cry, so it wouldn't matter if Ubisoft shut down the Ghost Recon Breakpoint servers.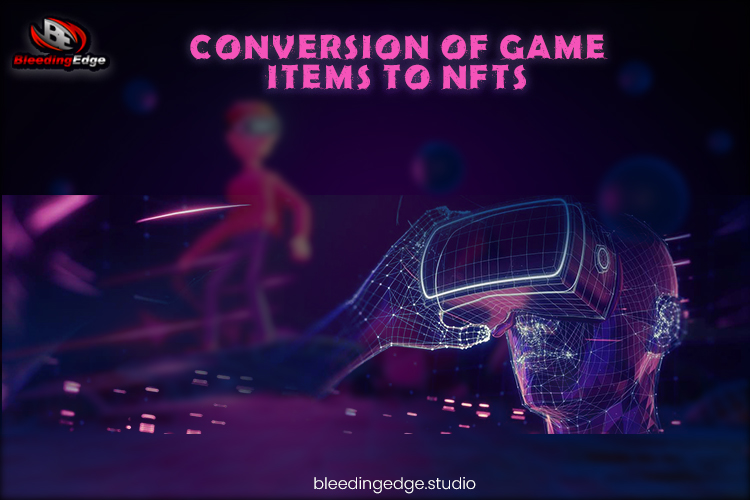 This is currently a little too fantastical.
Even if you have an NFT that declares something is yours forever, the developers might decide to remove its value from the game. Even though your NFT gun is fantastic, game developers may decide to nerf it later.
Smaller companies have created NFT games. They are becoming more popular in the mobile gaming industry, even though western AAA developers have yet to release games centered around NFTs. When players use NFT games as a secondary source of income, Central and Southeast Asia have shown a particularly favorable response. The Sandbox, Gods Unchained, and DeFi Kingdoms are among the most well-known games.
In the most well-known game, Axie Infinity, each creature (an Axie) has its own unique NFT with its strengths and weaknesses. It is an Ethereum-based battler that falls in between Hearthstone and Pokémon-style fighting. Axie was just the victim of an unparalleled hack that cost an estimated USD 625 million in losses. Sky Mavis, the developers, announced that to ensure that all money is recovered or repaid, they are "working with law enforcement authorities, forensic cryptographers, and our investors," They will make adjustments to prevent future malicious assaults. Several gamers who depend on the game for their livelihood have been devastated by the exploit and are now pleading with the hacker to return their stolen cash.
The most well-known NFT game experiencing such a significant breach raises concerns about the financial security of blockchain games, their acceptance in society, and the net safety systems in place to safeguard consumers who invest their money and confidence in NFT games.
Conclusion
Gaming NFTs and conventional gaming assets differ significantly from one another. A brief examination of the key distinctions between the two indicates how much more potent blockchain-based assets may be in fostering a player-driven ecosystem.
Games will be able to provide utility well beyond what has previously been thought conceivable for the first time, thanks to in-game assets like NFTs. The charm of in-game NFTs is that they more closely resemble the actual world. Isn't that the goal in the end?